Topkapi Palace of Istanbul which turns into a museum

Special thing about dis museum is the golden shrine that used to contain the cloak of the prophet Mohammed(P.B.U.H).....The Pavilion of the Holy Mantle (previously called the "Privy Chamber") was constructed by Sinan under the reign of Murad III. It holds the cloak of Mohammed(P.B.U.H), his sword, one tooth, a hair of his beard, his battle sabres, an autographed letter and other relics which are known as the Sacred Trusts. Several other sacred objects are on display, such as the swords of the first four Caliphs, the staff of Moses, the turban of Joseph and a carpet of the daughter of Mohammed.Some images of them i m posting here.....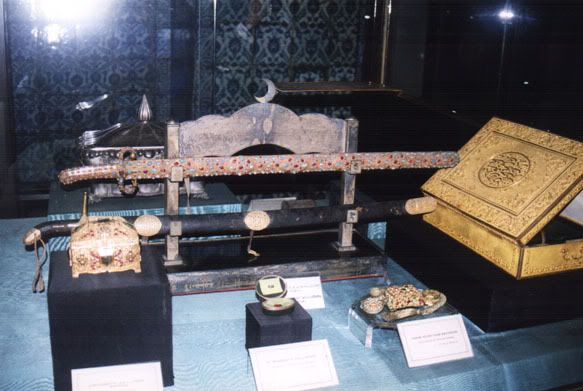 Casket containing da holy soil from da tomb of PROPHET(P.B.U.H)...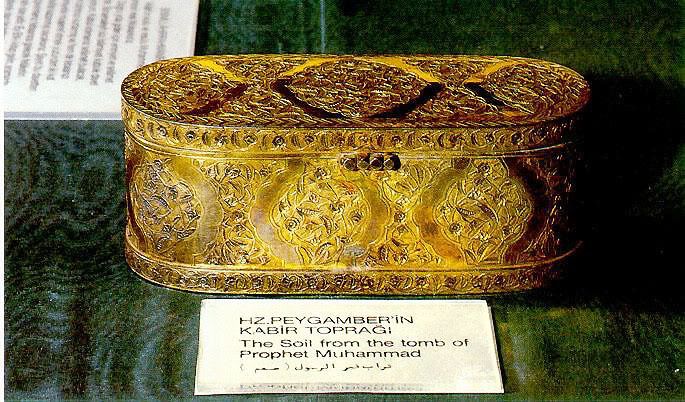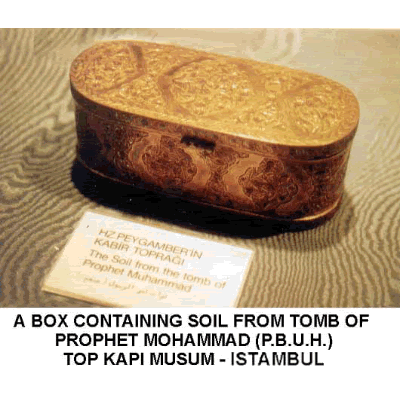 SOme HAir From DA BLesseD BEAR......
Reliquary containing da Blessed teeth(Dandan-e-saadet)of PROPHET(P.B.U.H)....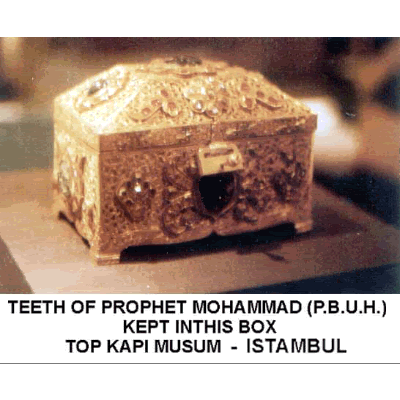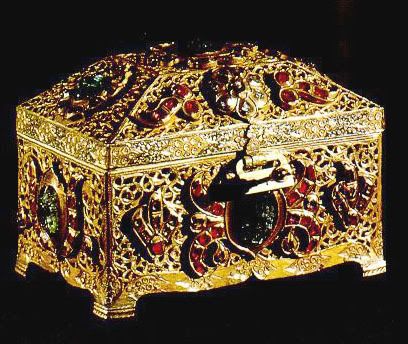 Chest (case) containing the Holy Mantle of Prophet Muhammad and the banner ((Sancak-i Serif)...(Mantle is cloak.,blanket or a form of cloth).....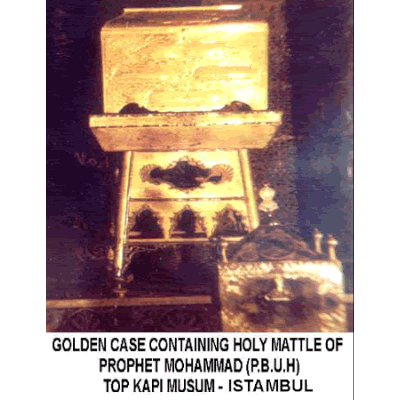 LeTTEr OF PROPHET(P.B.U.H)...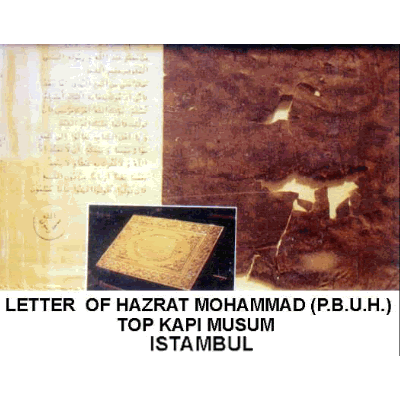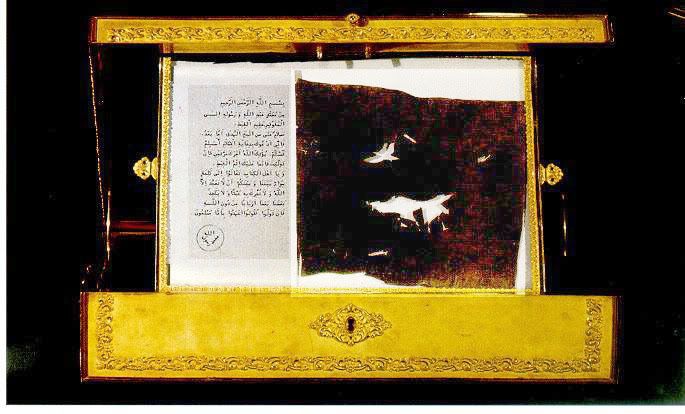 THE Blessed Footprint(Qadamgah) of PROPHET(P.B.U.H)..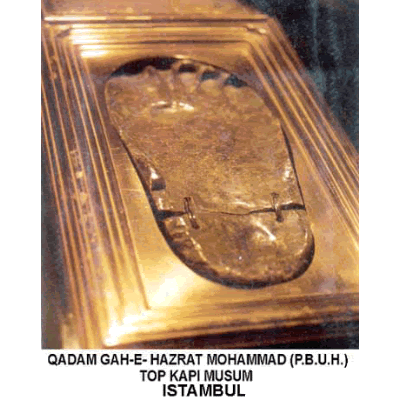 Noble Sword Of PROPHET(P.B.U.H)....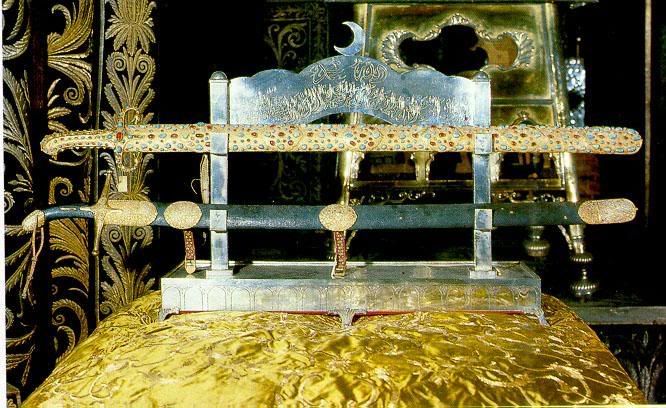 Battle sabres..(A fencing sword with a v-shaped blade and a slightly curved handle)....
Sword COver of PROPHET(P.B.U.H)....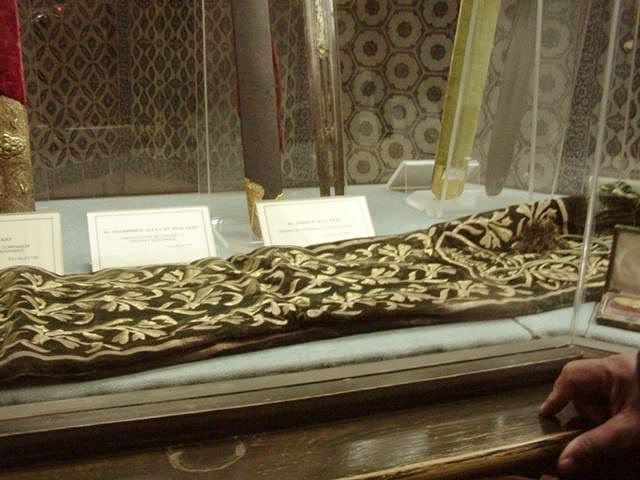 RING..
Casket containg soil from holy KAABA....
Sword of HAzrat Abu Bakar n Hazrat Usman....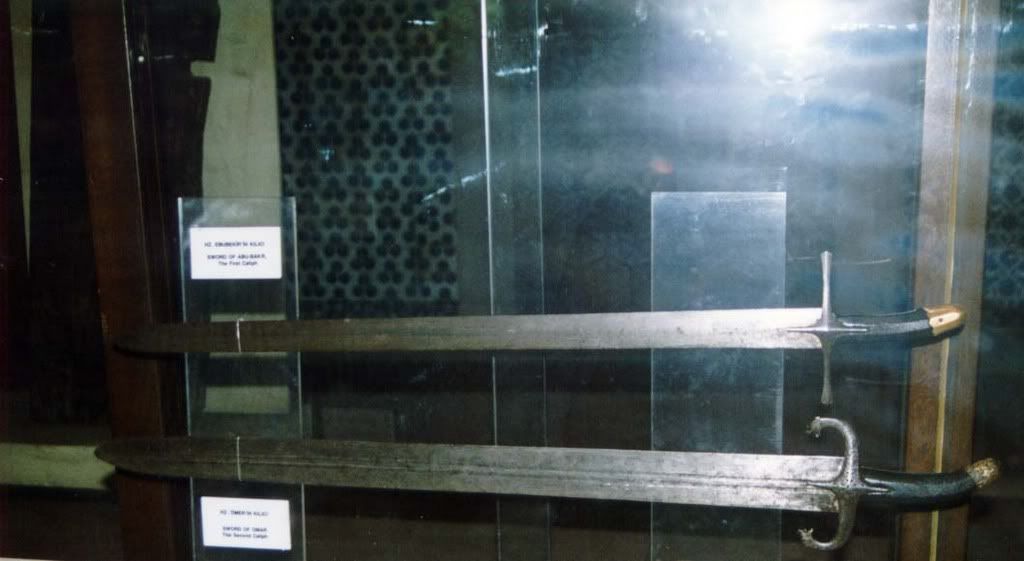 SWord of Hazar Umar n Hazrat ALi.....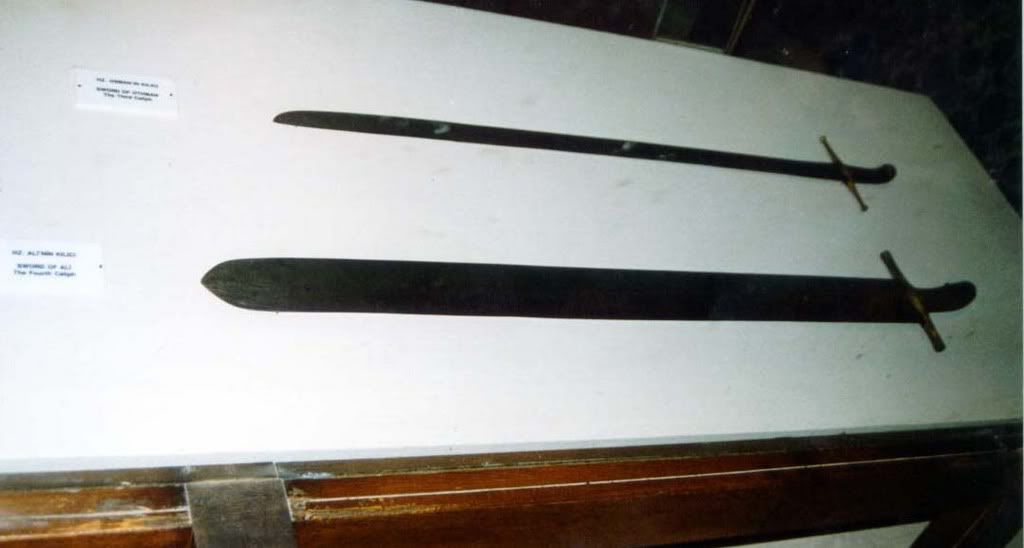 Sword OF Jaffar-e-tayyar n Khalid bin waleed.....